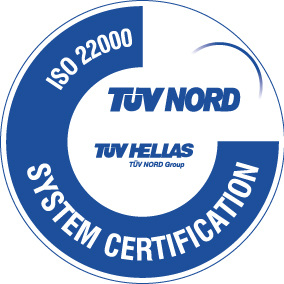 Karamanlidis & Co. LP is a Greek company whose name is a synonym of the doors and armored doors industry.
Main concern of PROFIL is to provide solutions to the needs of its customers. This is the company's main competitve advantage, to have excellent contact with its customers as well as a trusted relationship that has been developed over these years.
High technology along with wide warehouse spaces allow direct customer service. The company, apart from its long experience in the area, has modern equipment and highly trained staff that can produce high quality products at the best possible price.
There are strict operational procedures in continued assurance to high quality standards. The company is certified with ISO 9001:2000. The company facilities extend to 20,000 sq.m., privately owned.
Karamanlidis & Co. LP is one of the largest Greek industries in the field of coated internal and armored door profiles. Following a successful course of 20 years in the manufacturing of coated veneer profiles and the sale of accessories, the company moved on to distributing first grade laminate products. Now the company can deliver interior and security doors finished, ready for installation.
The goal of PROFIL is to provide solutions to the needs of its customers. This is achieved with the superior quality of its products and with excellent communication with its customers, which has been involved over the years into a relationship of trust. With modern equipment and large storage and production facilties the company can easily serve their customers directly.
PROFIL products are distinguished for their excellent aesthetics and high quality in the lowest possible price. This is ensured thanks to the excellent materials selected, strict manufacturing procedures followed and highly qualified staff.